A message from Joachim Dekkers, President of our parent organisation, the European Airsoft Association;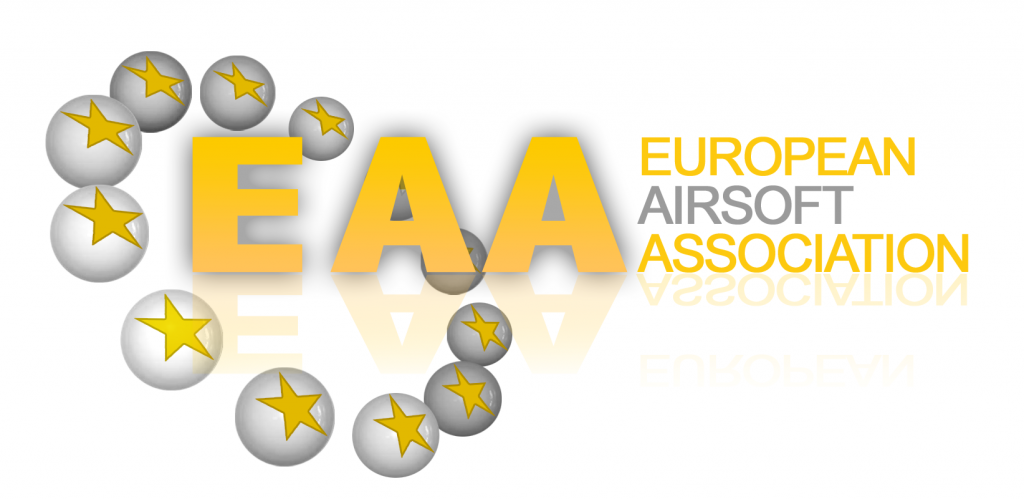 Dear Airsoftsport enthusiasts,
As you know on July 13th there was an important vote on the Firearm Directive proposal 91/477, which also included Airsoft Devices (for example replicas and blank firing grenades).
The part of the vote which actually dealt with our beloved sport, took approximately 1 minute. It was fast and hectic to say the least.
The result of the vote was in favor of the Airsoftsport, because a large majority of the IMCO Committee members, voted to have replicas placed outside the scope of the directive.
Still, it took us some time to actually confirm this, because the documents released on the vote are difficult to understand.
This result is a small victory but we are not there yet. More negotiations will follow after the EU Parliament recess (ends August 21st).
I know that many of you have been asking about the blank firing grenades. We are working on this and will give you an answer as soon as possible. Please be patient due to the holiday season and the much needed rest.
We were not able to have achieved this, if it was not for others too. The industry (http://www.airsoft-european-call.com/) who came together for this united cause, the IMCO Committee members who voted against having replicas placed inside the scope, colleagues from other sport shooting organizations and individual players.
I was in touch with Vicky Ford who is the chair of the IMCO committee and I thanked her and her team on behalf of the Airsoftsport community for the common sense and hard work. She send me an open letter for the Airsoftsport community;
Open Letter on the European Firearms Directive
Dear Reader
Following July's vote in the European Parliament IMCO committee I have been asked to provide further clarification regarding airsoft.
The first draft of Commission's text was extremely poorly worded.  It would have unintended consequences for many different legal owners, including those involved in legitimate activities such as historical re-enactments, training, parades and sporting events  as well as Airsoft.
Over 800 amendments were tabled by Members of the European Parliament including many by myself.  I have led a series of negotiations to try to resolve as many issues as possible.  Where MEPs had differing views these were put to a vote in order to ascertain the majority. 
There was a very large amount of support amongst MEPs for maintaining the current position for Airsoft.  The parliament committee voted to reject the European Commission suggestions for replicas and instead recommends that objects that cannot be converted to firearms, and do not share an essential competent with a firearm, should not be included in the scope of the directive.
The parliament's  amendments make it clear that a 'firearm' shall not include items designed "to only be capable of expelling a shot, bullet or projectile by the action of compressed air or other gas not generated by the action of a combusted propellant, or are designed as airsoft devices or airgun devices of any description from which only a small missile with limited energy can be discharged, provided that they can be used for the stated purpose only and are not capable of being converted in such a way as to render them capable of expelling a shot, bullet or projectile by the action of a combusted propellant;"
This first vote of the European Parliament committee is not a final decision.  The next stage is to enter into negotiations with the European Council (which includes the representatives from the 28 different EU member countries) and the European Commission so called "trialogue" discussions.  During the trialogue discussion it is often the case that further clarification or technical adjustments can be made. 
I am very grateful to the many stakeholder groups and shooting organisations who have given expert guidance including the European Airsoft Association.
Vicky Ford MEP
You can imagine for all of us this has been a long and tiring road which is still not over yet. The proposal will keep us busy until the end of 2016, as a parliament vote is scheduled for November 22nd.
My request to the entire community is to be proud of our beloved sport. Don't be afraid to mention that you are an Airsoftsport enthusiast and above all, keep raising positive awareness wherever you go.
Together with all people involved we will continue to do our utmost best, to make sure the core values of the Airsoftsport are not hurt.
Kind regards,
Joachim
President
European Airsoft Association