Organised game areas are almost unlimited in their scope and terrain. Traditional 'woodland' sites are usually based in a private wooded area in the countryside, with a few temporary structures and objectives to fight over. Woodland sites can become muddy and sometimes involve arduous terrain, but offer great opportunities to blend into your surroundings and use field craft skills to outmanoeuvre and engage the enemy.
You will also find 'urban' sites, which may be based in old warehouses, office blocks, hospitals, military camps, power stations or even nuclear bunkers. These require a different style of play, and some special equipment such as torches can be of great help.
Most games will be typically held on a Sunday from 9am to 4pm. Games will very rarely be cancelled because the weather, so in this country you must always be ready to play in the rain and cold!
There are over 150 skirmish sites in the UK, and this number is always increasing. Sites will either be operated by a team of local airsoft enthusiasts or a franchise that owns multiple sites and/or shops.
Sites can be found throughout England, Scotland, Wales, Northern Ireland, and on the Crown Dependencies of the Isle of Man and Guernsey. There are sites available in nearly every European country, if you wanted to play abroad.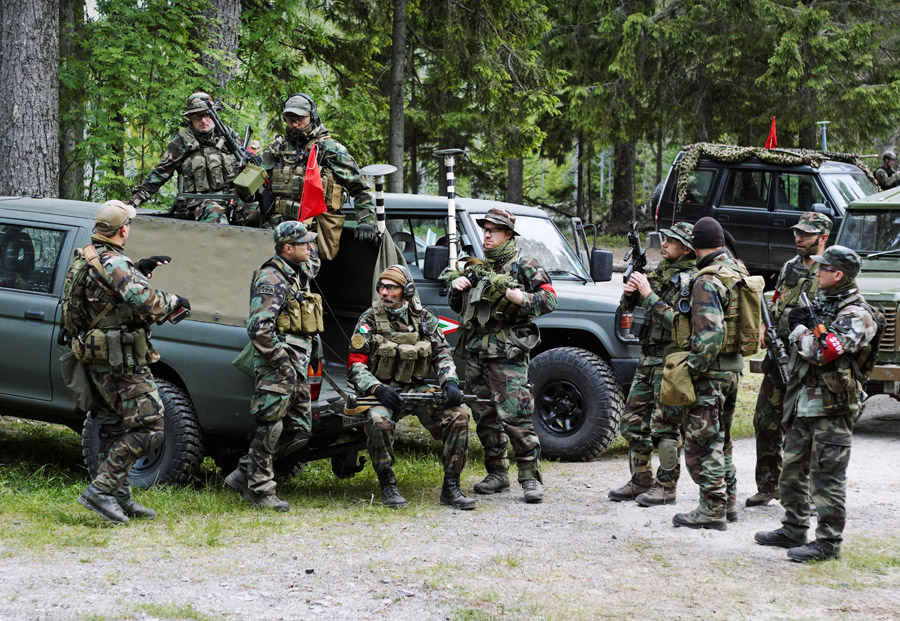 Well run sites have public and employers liability insurance, toilets, water replenishment points, dedicated experienced marshals, a covered safe zone and first aid facilities.
It is legal to organise your own game on privately owned land that is away from the public, but there are many laws and risks which have to be considered. UKAPU recommends that you play at organised sites, especially when you are new to the hobby and unaware of all the issues. If you were to make a mistake in organising your own game, which resulted in an injury or criminal charges, or offence to local people, then it could easily be picked up by the media and hurt the whole hobby.